EON-XR Augmented Reality/Virtual Reality Platform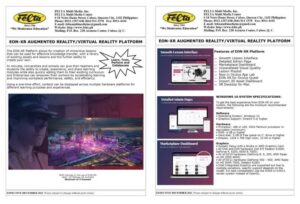 The EON-XR Platform allows for creation of immersive lessons that can be used for effective knowledge transfer, with a library of existing assets and lessons and the further ability to create your own.
In minutes, Universities and schools can give their teachers and students the ability to create, experience, and share learning modules while also quickly adding them to their existing curriculum and Enterprises can empower their workers by accelerating learning and improving workplace performance, safety, and efficiency.
Using a one-time effort, content can be displayed across multiple hardware platforms for different purposes and experiences.