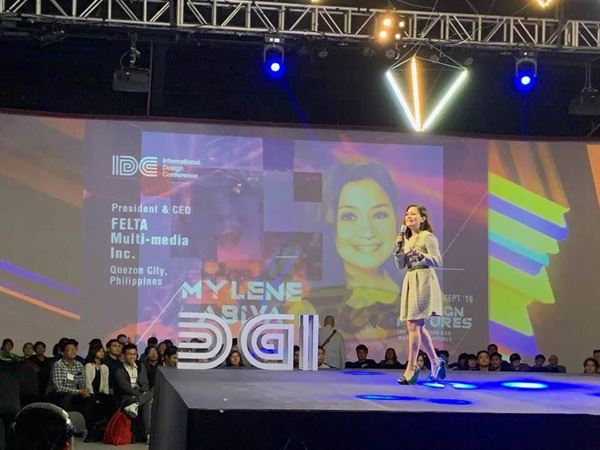 FELTA President/ CEO Mylene Abiva Keynote Speaker for INTERNATIONAL DESIGN CONFERENCE 2019
The Design Center of the Philippines is an agency under the Department of Trade and Industry (DTI) and is the leading agency committed to cultivating a culture that thrives in creativity , value creation and Innovation.
Mylene Abiva , President/ CEO , FELTA Multi-Media Inc. was invited as Keynote Speaker for the INTERNATIONAL DESIGN CONFERENCE 2019 at The Eye, Green Sun, Makati City . She talked about the intersection of craft, Technology and Innovation, challenging systems and institutions to unlock new possibilities for good of all. An advocate for getting more girls and boys in STEM (Science, Technology, Engineering and Mathematics) . Mylene has been working to make education more interesting and to start building future ready skills now. To prepare for the Industrial Revolution 4.0 .
Congratulations FELTA President/ CEO Mylene Abiva for an inspiring talk! Creativity and Innovation at it's BEST!