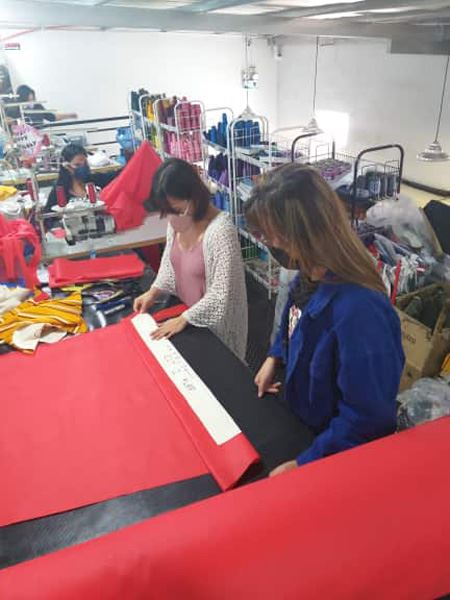 Mylene Abiva , President/ CEO – FELTA Multi-Media Inc. being a proactive and patriotic leader , established the PPE (Personal Protective Equipment) COVID Sewers Group to produce locally manufactured protective gear for the Frontliners fighting the Covid-19 pandemic. As the Philippine island of Luzon (including Metro Manila) is in "community quarantine" from March 16-April 14, 2020 there is an increasing number of Covid-19 cases and need for more medical supplies and PPE to save the lives of our frontliners including the Visayas and Mindanao islands.
"As I hear deaths of doctors and friends in the news from Covid-19 virus, I cannot sit at home and do nothing. I have the network of entrepreneurs who have access to fabric , zippers, thread , acetate , filaments and even excess packaging materials from factories which can be used for PPE ", Abiva said.
Special gratitude  to Kel Yanga (President , Dr. Yanga Colleges Inc) and Beryl Cruz ( DYCI Robotics Head ) for manufacturing the Face Shields using our 3D Technology equipment .
Sincere gratitude to all the sponsors, donors, entrepreneurs, socio-civic organizations, Robotics schools , designers,sewers, FELTA team and our devoted brave Frontliners for working together to keep the public safe from Covid-19 virus .
Mabuhay ang Pilipinas! We Heal as ONE!