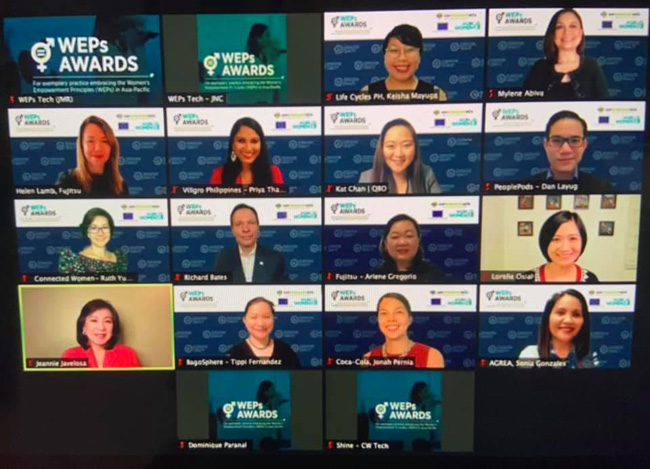 The United Nations Women Empowerment Principles is an initiative of the United Nations Women. To celebrate it's 10th year, the U.N. Women Empowerment Principles Award 2020 was launched. 
Principle 1: Establish high-level corporate leadership or gender equality.
Principle 2: Treat all women and men fairly at work – respect and support human rights and nondiscrimination. 
Principle 3: Ensure the health, safety and well-being of all women and men workers.

FELTA Multi-Media Inc. is honored and humbled to receive the Inaugural United Nations Women Empowerment Principles Awards 2020 for Leadership Commitment (1st Runner Up) and Gender Responsive Marketplace (2nd Runner Up). FELTA will continue to promote gender equality and empowerment through Robotics and STEAM (Science, Technology, Engineering, Arts and Mathematics) programs. Technology will break gender barriers and successfully propel the Philippines. To God be the Glory!