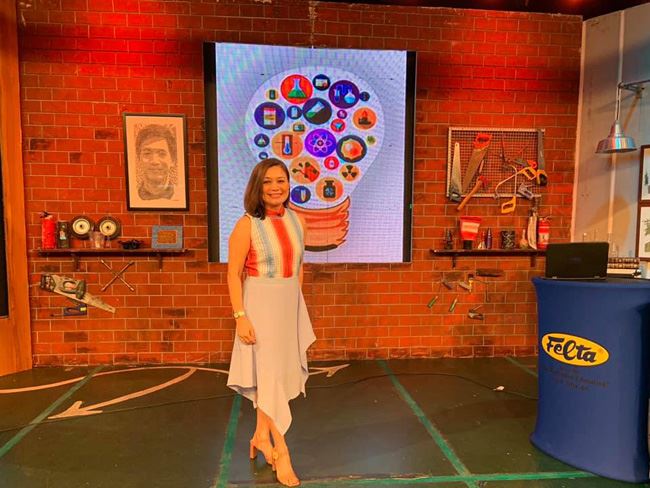 In a society of Industrial Revolution 4.0, robotic arms will be used in every aspect of our lives, including education, industry, business and in our daily lives. DOBOT Robot Arm bridges the gap between STEM education and industrial requirements , to lay a solid foundation for tomorrow's workforce.
FELTA Multi-Media Inc., a 54 year old School Technology provider, is the Exclusive Distributor of DOBOT Robot Arm in the Philippines. To launch  the DOBOT Robot Arm to the public ,it was featured at  iBILIB, a Philippine television informative show broadcasted by GMA 7 network  hosted by Filipino celebrity Chris Tiu , it premiered  in year 2012 and attract thousands of viewers weekly. GMA 7 Network has the largest media coverage in television, radio and digital platform in the Philippines.
DOBOT Robot Arm features , Pneumatic Gripper, Vacuum suction and Writing/ Drawing were showcased during the TV interview and demonstration. Mylene Abiva, President – FELTA Multi-Media Inc. conducted the live interview with the assistance of FELTA IT team Loriel Martinez.
iBILIB Host Chris Tiu and co -hosts were amazed with the DOBOT Robot Arm which also showcased the LEGO Education EV3 Robotics during the demonstration. Watch the iBILIB Robot Arm in GMA 7 You Tube Channel. Happy Viewing!