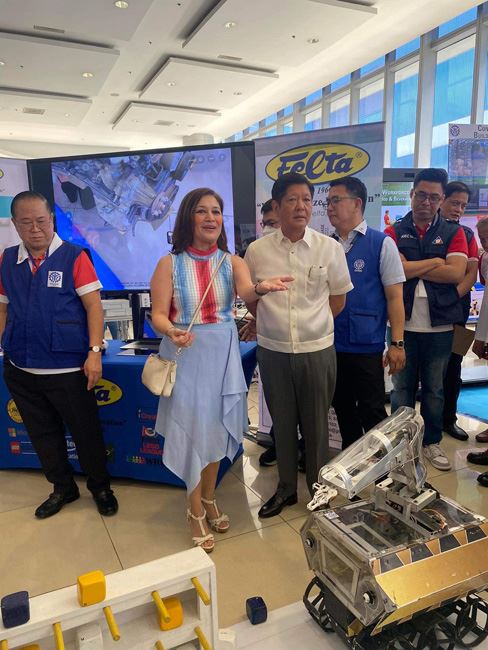 In celebration of 121st Labor Day of the Philippines , TESDA Skills Demo/ Exhibition celebration was held at the SMX Convention Center last April 30, 2023.
Felta Multi-Media Inc., EON REALITY Exclusive partner in the Philippines had the pleasure to demonstrate EON-XR solutions for Technology and Skills Development Authority (TESDA TVET )training to the President of the Philippines Ferdinand Marcos Jr. During the 121st Labor day event.
FELTA showcased other new technologies available for technical / vocational training such as Robotics Technology for Mobile Robotics applications, AI Infant Care Baby , Robot Arm integrated industry automation solutions and more.
His Excellency President Marcos Jr. enjoyed and saw the relevance of the presentation in the presence of TESDA, Director General Mr. Danilo P. Cruz and Mylene Abiva, President/CEO FELTA Multi- Media Inc.