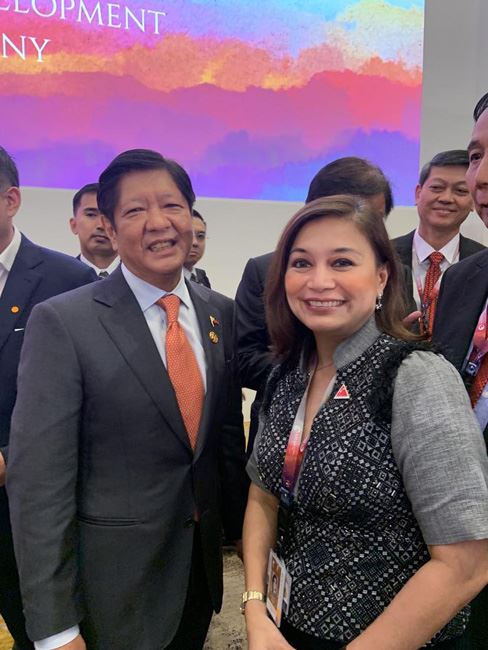 The ASEAN Business Dialogue and MOA Signing served as a unique opportunity for nations within the ASEAN region to strengthen their economic ties and explore collaborative ventures.
I represented WomenbizPH as Chairperson and as President/ CEO FELTA Multi-Media Inc being an ASEAN Business Awardee for SME Excellence in Innovation 2022 ( Cambodia ) and was able to have distinct honor of engaging with President Ferdinand Marcos, Jr., ASEAN Business Advisory Council (ABAC) Philippines Chairman Joey Concepcion , Department of Trade and Industry (DTI) Secretary Fred Pascual and with other high-profile members of the Philippine business delegation. This dialogue aimed to explore opportunities for economic collaboration and mutual growth within the ASEAN region.
One of the key outcomes of this dialogue was the initiation of a Memorandum of Agreement (MOA) Signing between the Philippines and several ASEAN members . This MOA signifies a commitment of the Philippine government to promote cross border trade and cooperation between ASEAN.
Mylene Abiva , FELTA Multi-Media Inc. was invited to An Afternoon Tea was hosted by Philippine First Lady Louise "Liza" Araneta Marcos and Ambassador Gina A. Jamoralin, Embassy of the Philippines in Indonesia.