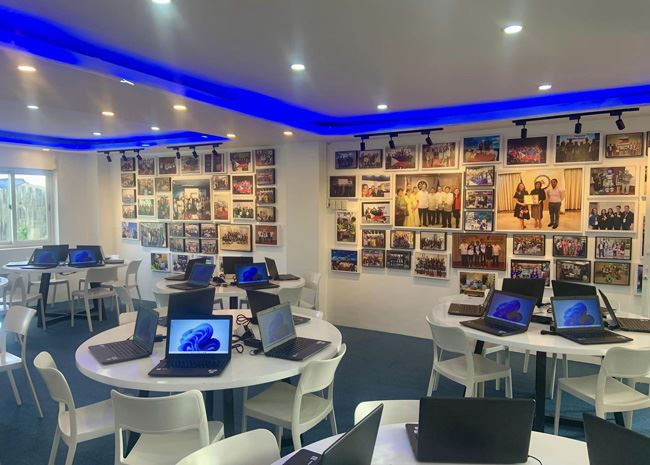 EDUCATION is the greatest and valuable equalizer of the youth.
Dr. Yanga Colleges Inc began the Robotics journey and transformation in 2007. Since then, DYCI unceasingly brought glory to God and the Philippines. In 2013, DYCI garnered the Center of Robotics Excellence as a pioneer Philippine Robotics Academy (PRA).
FELTA donated 45 units INTEL Core i3 Computer Laptops for the FELTA Computer Laboratory at Dr. Yanga Colleges Inc. located at the Senior High School Building. FELTA Computer Laboratory is a testament to honor DYCI and FELTA enduring partnership that has spanned over 16 years. Through the support of FELTA, especially of their dynamic and visionary CEO, Ms. Mylene Abiva, the robotics program came to be and transformed DYCI into a Center for Robotics Excellence since 2013. Fr. Lenrick Marcelo blessed the laboratory with DYCI President Dr. Michael Yanga and FELTA President/ CEO Mylene Abiva witnessed by selected DYCI Robotics team members.
Felta MultiMedia Computer Laboratory is dedicated to DYCI long term partnership for breeding world class STEM Robotics Champions!