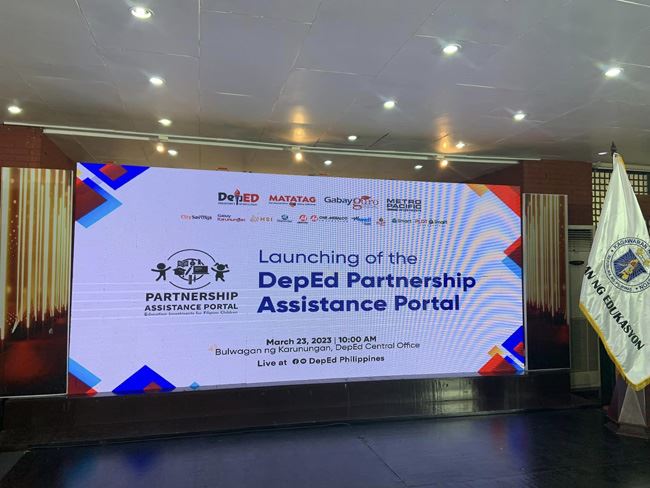 The Department of Education (DepEd), in collaboration with PLDT-Gabay Guro and Metro Pacific Investment Corporation, launched on March 25 the DepEd Partnership Assistance Portal (DPAP) to strengthen stakeholder engagement in schools Spearheaded by the External Partnership Services (EPS), the program launched the portal that aims to bridge gaps between companies or organizations who are willing to adopt a school and supply them with their needs.
DPAP is also aligned with the MATATAG Agenda's digitization program which includes improved partnership processes, accuracy, and transparency of partnership data that can be easily retrieved and accessed by DepEd offices, partners, and stakeholders. Through the system's features, schools can create their account, post their School Improvement Plan (SIP), and tap partners who seeks to help as part of their Corporate Social Responsibility (CSR).
The system highlights several digitized features like the e-appointment that automates appointment setting for both partners and schools, the menu of investment that lists all of the required assistance of schools that partners can fulfill, and the partnership map that showcase the partnerships made across the country.
FELTA President/ CEO Mylene Abiva was one of the participants during the launch of DPAP . FELTA has a Memorandum of Agreement with the Department of Education as Robotics Education partner in the Philippines.