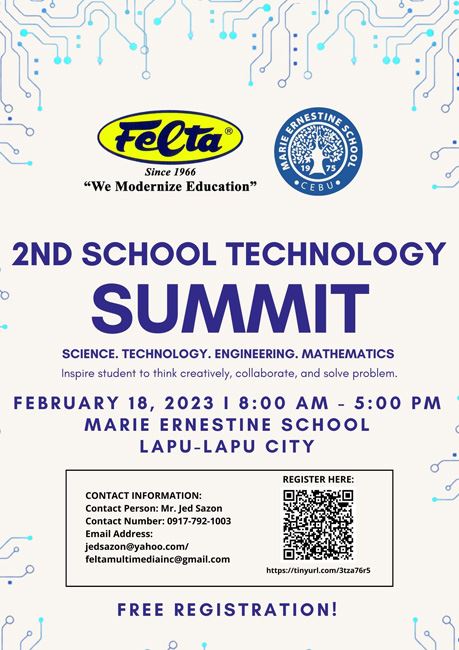 Educational Robotics strengthen and support student's skills developing their knowledge through the creation, design , assembly, and operation of robots.
Learners and Educators find it engaging because they feel free to interact fire with both electrical and mechanical process and procedures.
Felta MultiMedia
in partnership with Marie Ernestine School CEBU and the Department of Education organized the 2nd School Technology Summit SOUTH last February 18, 2023 at Marie Ernestine School to bring Robotics Technology to the next level.