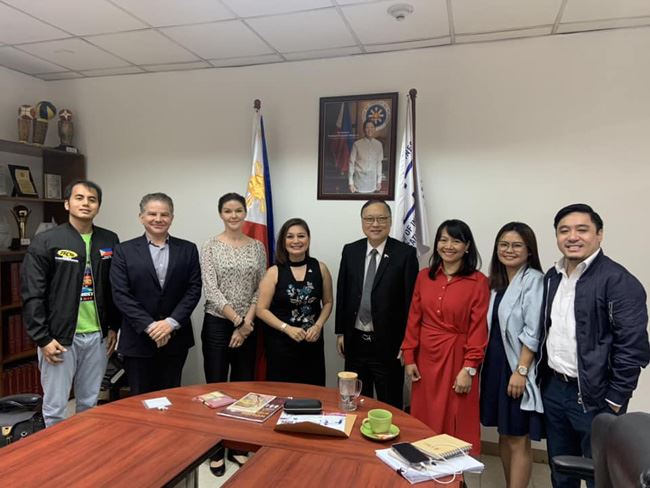 EON Reality (USA) is a multinational virtual reality and augmented reality software developer headquartered in Irvine, California.
FELTA Multi-Media Inc. is the Exclusive Partner of EON Reality in the Philippines and is successfully bringing AI and Virtual Reality- based knowledge and skills transfer to the Philippines . Department of Information and Communications Technology (DICT) Secretary Ivan John Uy welcomed FELTA Multi-Media and EON Reality Founder Dan Lejeskar and EON EVP Anna Lejeskar to DICT with  Mylene Abiva, President/ CEO ,FELTA Multi-Media Inc. Succeeding meetings were held with USEC Rafaelita Aldaba, Undersecretary, DTI Competitiveness and Innovation Group and Regional Director Jovencio Ferrer, TESDA National Capital Region.
EON XR cemented itself as the global standard for interactive and immersive education solutions for schools and businesses around the world.
FELTA with EON and the support of DICT will be navigating the AI Revolution for the Future of Education, Enterprise, and Governance.