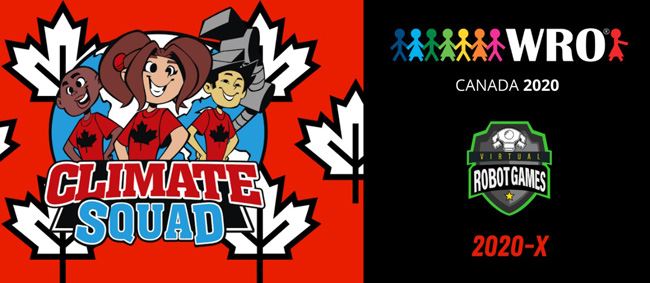 Robot Virtual Games / World Robot Games 2020 is a full action , problem-solving  and fun scientific and technical event during a time where students cannot participate in face to face international robotics competitions.
Many students had to sleepover in other homes , travel to the city for internet , stay up in the wee hours of the morning due to different time zones  to participate in the inaugural Robot Virtual Games/ WRO 2020. The students use a Virtual Robotics Toolkit simulator, design and program to achieve the best algorithms. Over 1,357 students from 32 countries participated in the Robot Virtual Games/ WRO 2020. There are 6 categories in the competition.
"I am honored to have been instrumental in pioneering the Robot Virtual Games / WRO 2020 as the World Robot Olympiad Ambassador . A few months ago, during the initial onset of Covid Pandemic , I have met with Panama STEM  (Panama) , Robotechnia (Mexico) , Cogmation Robotics (Canada) with the support of the World Robot Association (Denmark) for the development of the Robot Virtual Games/ WRO 2020 as an alternative digital platform for countries that are constrained to use physical Robotics kits due to school closure or health/ safety protocols . We have been successful in creating an international robotics event to continue STEM programs while keeping our students safe", Mylene Abiva , President/ CEO FELTA Multi-Media Inc. , World Robot Olympiad Ambassador.
The Philippine Robotics Team gave an outstanding performance by reaching the TOP 20.
ROBOT VIRTUAL GAMES :ELEM BEGINNER
Matt Adrian Magpayo- 6th Place
Lagro Elementary School , DepEd Division of Quezon City
Reese Reily Albano-9th Place
De La Salle Santiago Zobel
Tania Keren A. Dela Cruz- 19th Place
San Gabriel Elementary School, DepEd Division of Quezon City
ROBOT VIRTUAL GAMES :JUNIOR BEGINNER
Christian Andrei Aldecoa Cleofe -9th Place
De La Salle Santiago Zobel
Imei Czandra Janna Adelle B. Jumao-as -12th Place
Cordova National High School, DepEd Division of Cebu Province
Karl Louise Berjame -14th Place
Cordova National High School, DepEd Division of Cebu Province
Robert Zachary Santos -16th Place
Steve Carl E. Centino -17th Place
JaPer Memorial High School,DepEd Division of Bohol
Charles L. Cabantan – 18th Place
JaPer Memorial High School , DepEd Division of Bohol
Christian A. Maldora -19th Place
JaPer Memorial High School-DepEd Division of Bohol
Colene Joyce L. Gohil-20th Place
JaPer Memorial High School- DepEd Division of Bohol
ROBOT VIRTUAL GAMES :SENIOR BEGINNER
Elemrio S. Talara-16th Place
JaPer Memorial High School , DepEd Division of Bohol
John Raul L. Lofranco -17th Place
JaPer Memorial High School , DepEd Division of Bohol
ROBOT VIRTUAL GAMES :SENIOR ADVANCE
Ashley Sajelan -20th Place
Jagna High School , DepEd Division of Bohol
Carl Sajelan -17th Place
Jagna High School, DepEd Division of Bohol