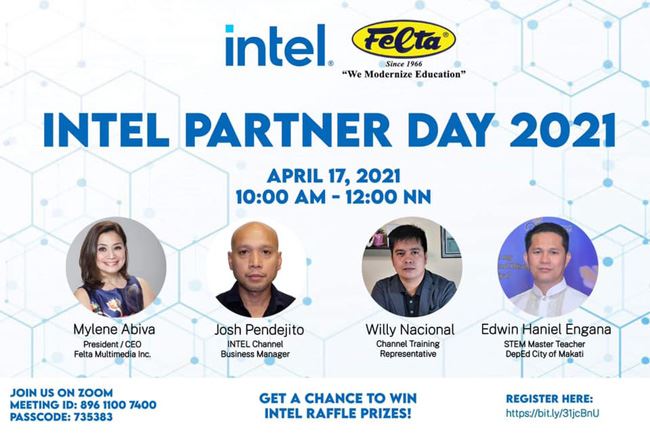 FELTA Multi- Medi Inc is a GOLD Technology partner and OEM Manufacturer of INTEL since 2012. INTEL Education devices are developed to be a mobile interactive learning tool aiming to create a more collaborative environment for educators and learners. School centric, drop and water resilient educational devices and powerful mobile solution for Education.
INTEL Partner Day Speakers:
Josh Pendejito – INTEL Channel Business Manager
Willy Nacional- INTEL Channel Training Representative
Edwin Haniel Engana – Master STEM Trainor DepEd City of Makati
For product information and Educational software for personalized learning, please email feltamultimediainc@gmail.com.