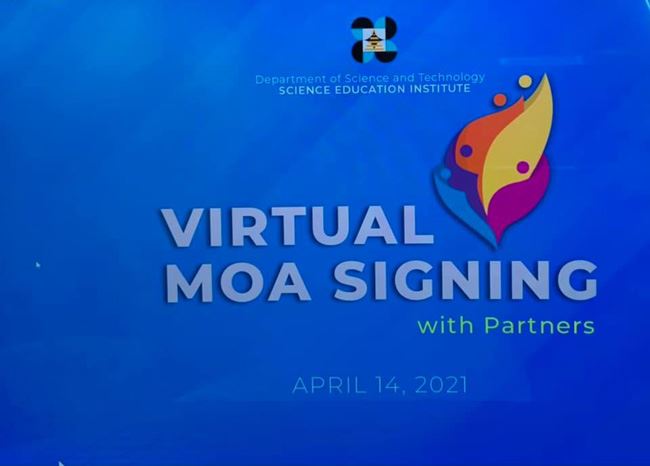 FELTA Multi- Media and Science Education Institute – Department of Science & Technology (SEI-DOST) renewal Signing of Memorandum of Agreement is to accelerate the development of S&T Human Resources of the country. SEI- DOST And FELTA MOA inks the Philippine Robotics Olympiad, FLL Philippines and Robot Virtual Games to promote S&T culture and develop innovative science education programs through participation in International Robotics Competitions. FELTA has been an SEI-DOST partner since 2003.
The Department of Science and Technology-Science Education Institute (DOST-SEI) recently reaffirmed its shared commitment with its partners to promoting Science, Technology, Engineering, and Mathematics (STEM) through a Memorandum of Agreement (MOA) signing ceremony on April 14, 2021.

The online ceremony is part of the efforts of the DOST-SEI and its educational partners—some of whom have been the agency's allies for well over two decades—to sustain support to Filipino students who have been consistently making their mark in the international arena from math Olympiads to robotics competitions.

DOST-SEI Director Josette T. Biyo, who highlighted the Filipino students' resiliency through the pandemic, expressed her gratitude to their partners for helping them achieve their goal of empowering the Filipino youth to grow into something bigger and brighter, through STEM.
Through FELTA, the Philippine Robotics National team has garnered numerous awards in World Robot Olympiad, FIRST LEGO League Championships and Robot Virtual Games Championships.
Mylene Abiva, presented the 19th Philippine Robotics Olympiad and WRO Canada
2020-X report and collaboration with Job Heroes for bridging the gap between the industry human resource requirements and STEM education.