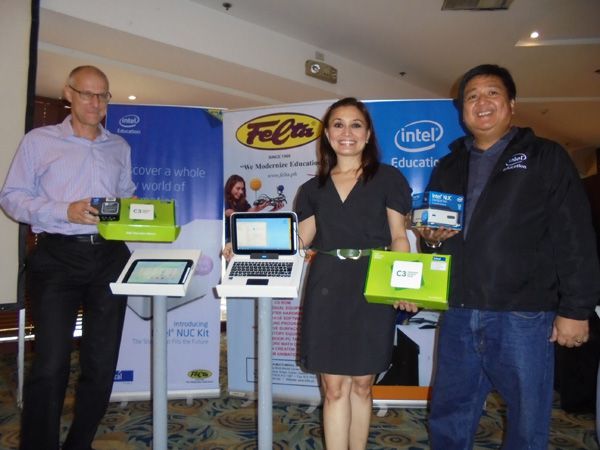 How do students benefit from rich internet content in schools with limited , unstable or no internet connectivity? How do teachers find and receive the right content?
FELTA Multi-Media Inc., as the education solution provider of INTEL Microelectronics Philippines launched the "Content Distribution System", a digitized content appliance supported with static files with multi-media clips embedded, static websites, flash files, videos, E-books, and can store locally created content, local synchronization/ update of content which can be done automatically or scheduled or manually, with full data encryption for file transfer from Cloud Service, network Access Control , and File system Encryption. Mylene Abiva, President/ CEO , FELTA and Carlo Subido, Business Development Manager, INTEL Philippines shared their insights at the launch which was participated by several private schools in the Philippines.
During the launch, Dr. Bernd Nordhausen, Solution Architect ,INTEL, gave a talk on School Innovation and how to implement a successful ICT plan in schools.
For more information, please contact a Franchise Business Operator (FBO) or call (tel) 912-1397 or 438-1756 .Visit www.felta.ph or email : felta@pldtdsl.net