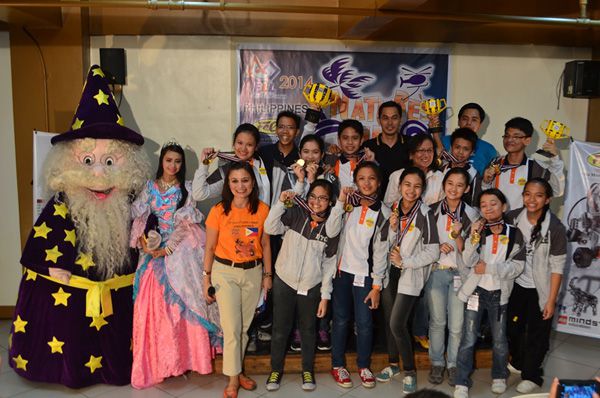 Over 200 students participated in the 3rd FLL Philippines with the theme "Nature's Fury". FIRST (For Inspiration and Recognition of Science & Technology) and LEGO partnered to organize the annual event to highlight the Robotics and Science Research skills of students from all over the world. Over 65 countries will participate in the FLL World Festival to be held in St. Louis, MO, USA on April 22-27, 2014.
This year, the Champion's Award/Robot Performance/Core Values Award and representative of the Philippines to FLL World Festival in USA,is from Dr. Yanga's College Inc. Team A. Their entry, AGAP (All-Around Goods Assistance Processor) is an autonomous repacker and distributor of relief goods and first aid kit which avoid too much human intervention. This helps in mitigating pilferage associated with relief operations.
AHON (All around homing operative of Nature) is an advanced early warning system capable of detecting flood, earthquake, tsunami and wildfire. Once sensors detect these disasters, there will be light signals on the warning device .An accompanying map shows flooded areas and alternative routes to the nearest evacuation centers in barangays.
FLL Philippines is a "wholistic" Robotics Competition ,with Project Presentation, Robot Game and Team Building category.