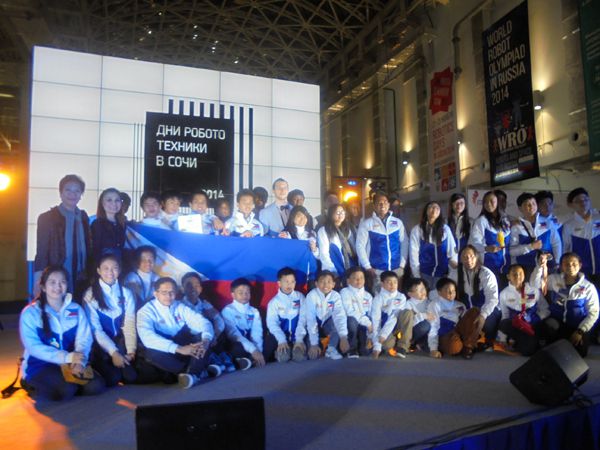 The World Robot Olympiad 2014 was held in Sochi, Russia, the site of the recent 2014 Winter Olympics (1,400 KM from Moscow). The young participants from 47 countries impressed researchers and robotics specialists with their knowledge and talent , as the theme is "Robots and Space".
The Philippine Robotics Team (composed of 77 delegates) won Bronze Medal (College Level) , Best Technical Robot (Elementary Level – Open/ Creative Category) and Most Creative Robot (Junior High School Level – Open/ Creative Category) , all represented by Dr. Yangas Colleges Inc.
The Robotics program will continue to improve the quality of life and prosperity of the whole world. Mabuhay ang Pilipinas!