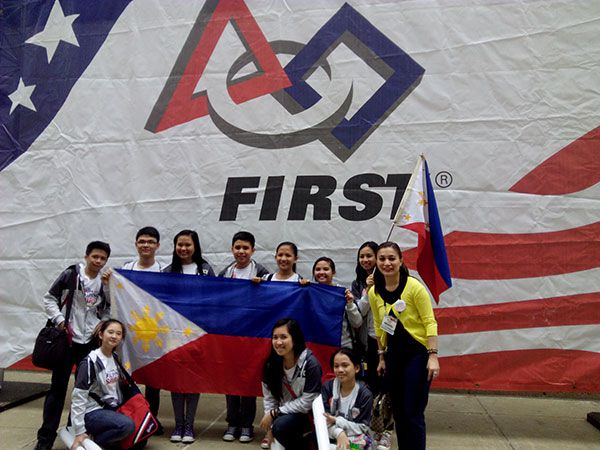 The Philippine Robotics Team bested 81 teams from 36 countries to win the 1st place Best Project Presentation at FLL World Festival held last April 23-26,2014 in St. Louis, MO, USA. The theme is "NATURE'S FURY". The FLL World Festival is an annual Robotics / Technology event that showcases inventions and robotics design/ programming of students with a criteria on Core Values and Gracious professionalism.
Our winning entry is: AHON (All -around homing operative of Nature) is an advanced early warning system capable of detecting flood, earthquake, tsunami and wildfire. Once sensors detect these disasters, there will be light signals on the warning device , green for flood, orange for earthquake, red for wildfire, and blue for tsunami. An accompanying map shows flooded areas and the alternative route to the nearest evacuation center/s.
AGAP (all-around goods assistance Processor) is an autonomous repacker and distributor of relief goods and first aid kits which avoid too much human intervention.This helps in mitigating pilfirage associated with relief operations and rehabilitation.
Philippines continues to set global standards and leadership in Robotics and in Innovation!