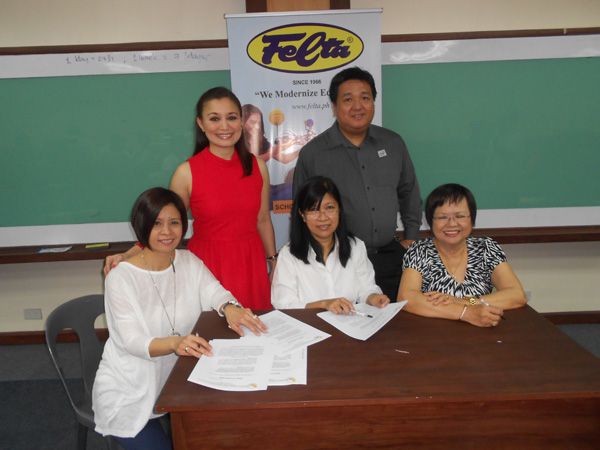 The PTA Batch 2014 donated 24 Studybook Tablets and LCD projector to Philippine Science HS (Main) while FELTA Multi-Media Inc. donated 2 Studybook Tablets.
Director of PSHS (Main) Ms. Gene Andres received the Studybook Tablets and LCD projector which will be used for their Integrated Science Classes.
Mylene Abiva (FELTA Multi-media) and Carlo Subido (INTEL Philippines) demonstrated the features of the Studybook tablets to selected PSHS students.
A Deed of Donation was signed to ink the generous PTA/FELTA donation.