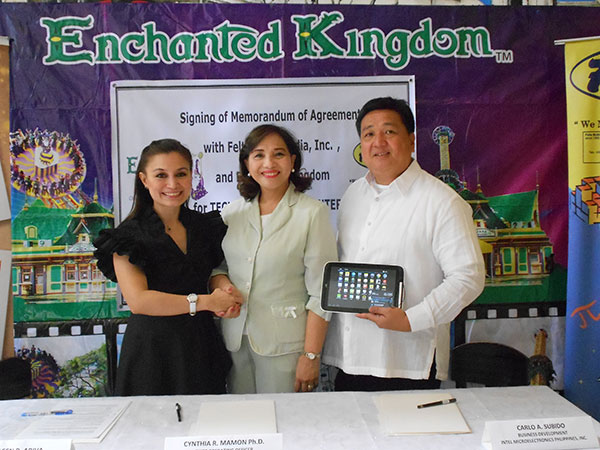 FELTA Multi-Media Inc. partnered with Enchanted Kingdom in the establishment of a TECHNO-TAINMENT Center inside the EK park. Studybook tablets will be used by students visiting EK to conduct experiments and Physics activities related to the rides and attractions found in the park before the students explore EK. This activity will be called "MAGIC OF SCIENCE".
Enchanted Kingdom will be the host venue for several Philippine Robotics Olympiad and FLL Philippines Robotics Competition events including the PRO launch, Family Day / Eldar's Awarding of Medal of Excellence and summer activities.
FELTA will set up a LEGO Education corner for younger children and conduct E-lab car building sessions during special events.