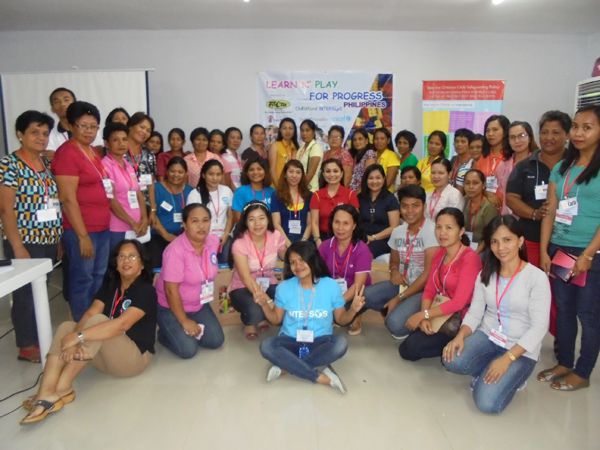 LEGO Foundation through FELTA Multi-Media Inc. donated 1,800 pcs. LEGO Charity boxes , 1,800 pcs."Back to Basics" Activity Books and 1,800 pcs. Learn N' Play for Progress Teacher CD to Day Care Centers in Leyte, Eastern Samar and Tacloban.
The implementing agency is UNICEF (United Nations Children's Education Fund) ,to support play therapy for children recovering from trauma and difficult experience brought by Typhoon Haiyan (locally known as Yolanda) last November 8, 2013.
"LEGO will help advance children's creativity ,imagination and inventiveness. They will be challenged when they learn how to think out of the box" , Marion Abiva -Cruz, the facilitator for "Learn N' Play for Progress", a Child Psychologist and Early Childhood Educator said. Ms. Abiva-Cruz is the only authorized and trained facilitator by LEGO Foundation in the Philippines.
Learn N' Play for Progress will conduct Day Care Teacher Training and Turnover of LEGO Charity Boxes to "conflict areas" like Cotabato and Zamboanga City as well as the "indigenous people" of Cordillera Autonomous Region (CAR) and Mimaropa (Mindoro, Marinduque, Romblon and Palawan).