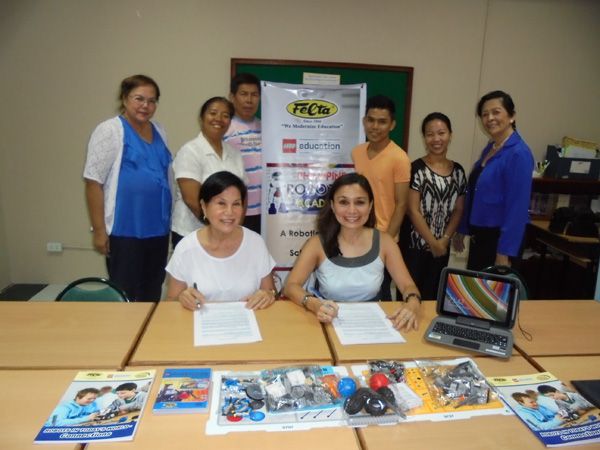 FELTA Multi-Media has signed additional Philippine Robotics Academy Contracts with schools all over the country,giving opportunity to thousands of students to learn and explore the Robotics Program with updated LEGO Education Robotics software, LEGO Education Learning kits , Robotics Textbooks with world class Curriculum with Teacher Training and Mentoring.
The additional schools are:
1.Temple Hill International School (Quezon City)
2. Universidad de Zamboanga (Zamboanga City)
3. Marie Ernestine School (Lapu Lapu ,Cebu)
4. San Beda College Alabang (Alabang, Muntinlupa City)
5. Our Lady of Peace School (Antipolo City)
6. Sunhill Montessori Casa (Batangas City)
Philippine Robotics Academy continues to be the leader and pioneer in Robotics Education in the Philippines. San Beda College Alabang is the first school in the world to use the Intel UNITE 2 in 1 (tablet/laptop) computers with LEGO Education Robotics kits.
For more information, please contact Coni Peralta, Robotics Head , (tel) 632-9121397 ,email felta.pldtdsl.net or visit www.felta.ph