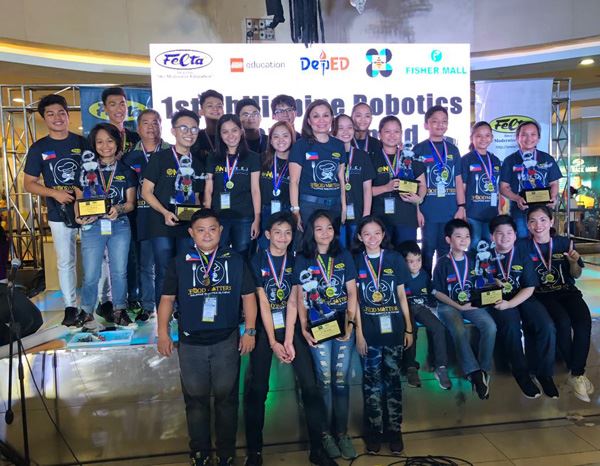 To continue the promotion of STEM (Science , Technology, Engineering and Mathematics) in public schools. FELTA Multi-Media Inc. organized the 1st Philippine Robotics EXCEL Olympiad for the Department of Education . Elementary, Junior High School and Senior High School from all over the Philippines participated. The grand awardees will represent the Philippine Robotics NATIONAL Team in the World Adolescent Robotics Competition 2019 (WARC). Wherein the DepEd schools will be given FREE Hotel accommodation / Meals and Registration for the WARC competition. The Elementary winner: Project 6 Elementary School (DepEd Quezon City), Junior High School winner: Bataan National High School (DepEd Bataan) and Senior High School winner: Pitogo High School (DepEd Makati)
The 17th Philippine Robotics Open Category with the theme : Food Matters showcased the best creative robotics projects of schools. The Elementary winner: Dr. Yanga's Colleges Inc. , Junior High School Winner: Batasan Hills National High School. 2nd Place, Dr. Yanga's Colleges Inc. Senior High School Winner: Mater Dei Academy, Tagaytay City. WE DO Regular Category winner, iCreate Café Manila 2nd Place Alpha Angelicum, Binan, Laguna  and WE DO Open Category winner De La Salle Santiago Zobel, Muntinlupa City.
NO Registration Fees to participate. The most prestigious and largest Robotics event in the Philippines! FELTA Multi-Media Inc. is the BEST partner for Robotics Education. ROBOTICS FOR ALL!