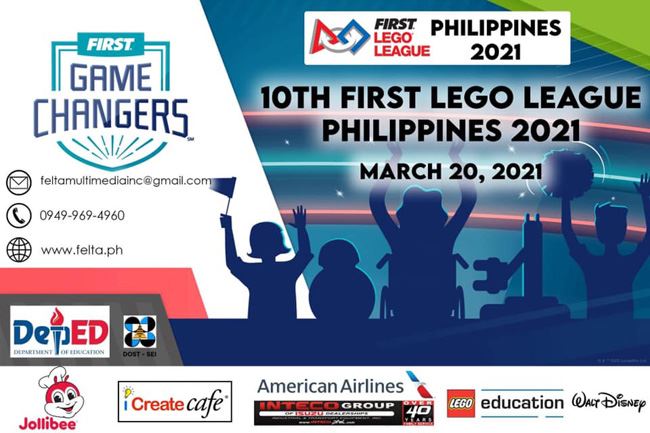 10th FLL Philippines
celebrate 10 years as part of the FLL community and look into a positive future for the Philippines. Disrupted by COVID-19 FIRST Remote Hub was our option for teams to experience as close as possible the traditional FIRST program event as modifications were made to transition to the remote environment.
Thank you to all the participants, Coaches, parents, Judges including International Guest Judge
Tengku Hazrul 
(Malaysia) , Parents, Volunteers , FELTA/ICC Team, Sponsors , government partners Department of Education and SEI- Department of Science & Technology and supporters for making the 10th FLL Philippines a SUCCESS! To all the Loyalty Awardees, we look forward to many more years with you. To all the Awardees, let's prepare for the FLL International competitions!
Here are the 10th FLL Philippines awardees:
Marie Ernestine School Team A – ROBOKAVS Champion Award
Project 6 Elementary School, DepEd Quezon City Gracious Professionalism Award
Marie Ernestine School Team B – ROBOSWETTA Robot Game Award
Vortex Runners Innovation Project Award
De La Salle Santiago Zobel School Robot Design Award
IBO Elementary School , DepEd Lapu Lapu City , Cebu Core Values Award
Mines Elementary School , DepEd Quezon City Rising Star Award
St. Patrick School of Quezon City Against All Odds Award
DepEd Bohol – ROBOHOLICZ Best Coach/ Mentor
Coming Together is the Beginning, Keeping together is Progress, Working Together is SUCCESS! Mabuhay ang Pilipinas! To God be the glory.