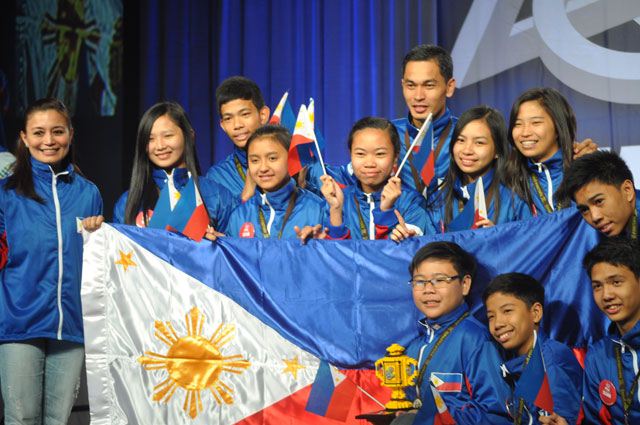 The Philippine Robotics Team, students, age 12-16 years old from Dr. Yanga's College, Bocaue, Bulacan amazed judges and stunned the Robotics community during the FIRST LEGO League (FLL) World Festival recently held in St. Louis, MO, USA. The DYCI Blue Ocean team is the National winner of FLL Philippines 2012.
Their project, named MAGI's which means Meat's Anti-germ and Infection Solution is a machine used to detect safe or unsafe meat. MAGI's increases community issues like food contamination and food safety measures. Included in their project were interviews and recommendations to the National Meat Inspection Bureau (NMIS).
FIRST LEGO League is an international program for children, created in partnership between FIRST Foundation and the LEGO Group in 1998. FLL introduces children to the fun and experience of solving real-world problems by applying math, science and technology.
Philippine Robotics team beat 76 teams, 63 countries join FLL, 16,800 teams participated worldwide and only 76 teams made it to the FLL World Festival (including Regional winners from 40 U.S. states). It is the first time that the Philippines joined the FLL World Festival.
"The overall vision and mission of FLL is to inspire young people's interest and participation in Science and Technology" said Mylene Abiva, National Organizer, FLL Philippines and the Philippine Robotics Olympiad. "The students will want to learn more about computers and robotics and they will pursue Engineering, Computer Science or other S&T course in University". Abiva added.
The Philippine Robotics Team was sponsored by INTEL, ETIHAD airlines, American Airlines and SM Cinema. For more information, please contact Ms. Coni Peralta c/o FELTA Multi-Media Inc., telephone 912-1397 ,email :felta@pldtdsl.net or visit www.felta.ph