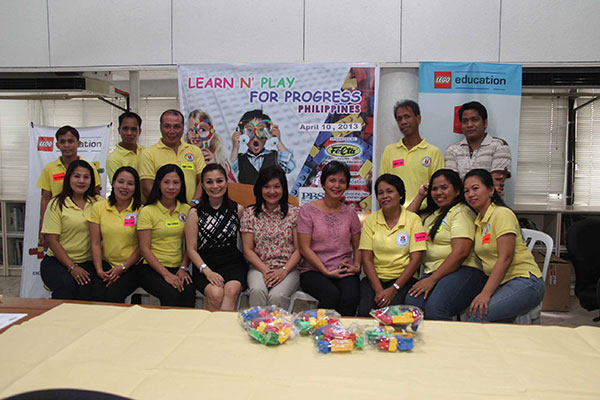 The Philippine Business for Social Progress (PBSP), since 1970 is the largest corporate-led non-profit social development Foundation in the Philippines. Committed to poverty reduction, PBSP is the first of its kind in Asia ,leading the promotion and practice of Corporate social responsibility (CSR). More than 260 large, medium-scale and small business comprise PBSP. PBSP members help the poor rise above poverty and become self reliant.
LEGO Foundation through FELTA Multi-Media Inc. donated LEGO Charity boxes to PBSP beneficiaries, Day Care Centers in Bgy. Tondo, Manila. One of the poorest Urban communities in Metro Manila. The LEGO Charity boxes aims to increase the academic skills of thousands of pre-school children in Tondo, Manila.
LEGO Charity boxes Turnover Ceremonies was held at PLDT with Mr. Manny Pangilinan, Chairman -PBSP (Chairman of PLDT) witnessed by Mr. Raphael Lopa, Executive Director -PBSP . Day Care Teacher Training was conducted by Marion A. Cruz, the only accredited LEGO Foundation Trainor in the Philippines.