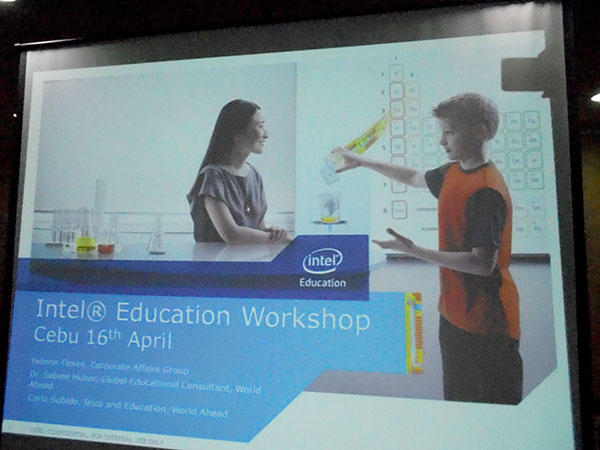 Mobile computing is gaining momentum for today's educational institutions because of a new class of devices- this category- defining blockbuster is the TABLET. Inside the classroom, tablets are transforming traditional lessons. Schools are increasingly seeing the potential of mobile devices.
INTEL-FELTA hosted a "Personal Learning Workshop" for the Schools Division Superintendents and ICT Heads of DEPED Region 7 (Cebu ) held at Cebu Grand Hotel. All 19 Divisions of DEPED Region 7 were represented. In addition, DEPED NCR (Division of Quezon City, Marikina, Malabon, Pasig, Muntinlupa, San Juan, Cavite, Mandaluyong, and Manila) also participated in the technology workshop held at the Astoria Plaza Hotel conducted by Dr. Sabine Huber ,from Munich, Germany- Global Pedagogical Consultant, World Ahead and INTEL Education Project Planning Strategist. Her special focus is on teaching and learning tradition and culture merged with Digital Learning needs, defining of Evaluation Criteria for 1:1 e-Learning Projects for sustainability and for Regional Educational Impact and Global Relevance.
FELTA Multi-Media Inc. has been appointed the Education Service Provider for INTEL Philippines and distributor of 7″ and 10″ Studybook tablets inclusive of the Intel Education Solution (A Classroom Management System) and other educational and productivity software to achieve collaborative learning benefits.