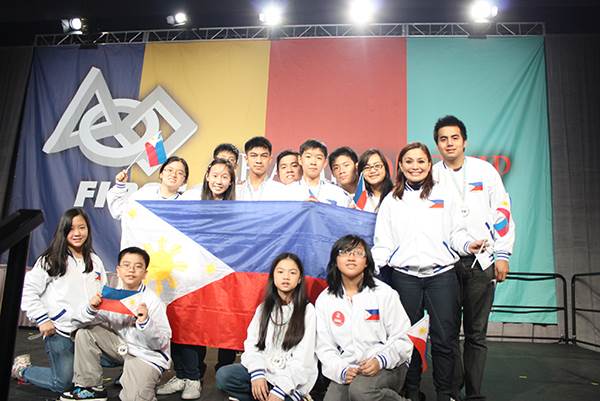 The Philippine Robotics Team, represented by Grace Christian College (Elementary and High School Level), participated in FLL World Championship 2013 held at the Edward Jones Dome,St. Louis,MO,USA. This year, the theme is "SENIOR SOLUTIONS: Independent, Engaged and Connected". With the FLL theme 2013, teams are challenged to improve the quality of life for seniors by helping them continue to be independent, engaged and connected in their communities.
Over 67 countries and 15,000 teams took part in FLL Robotics competitions worldwide. Only 79 teams made it to the FLL World Championship in St. Louis,MO, USA last April 22-28,2013. The United Kingdom won the Champion's Award 2013.
The E-Walc, aims to improve the mobility of seniors. They chose to solve the mobility problem as this has proven to be one of the major health issues for seniors.
FLL World Championship highlights young science, engineering and technology wherein leaders of tomorrow show off their skills, imagination and Gracious Professionalism.