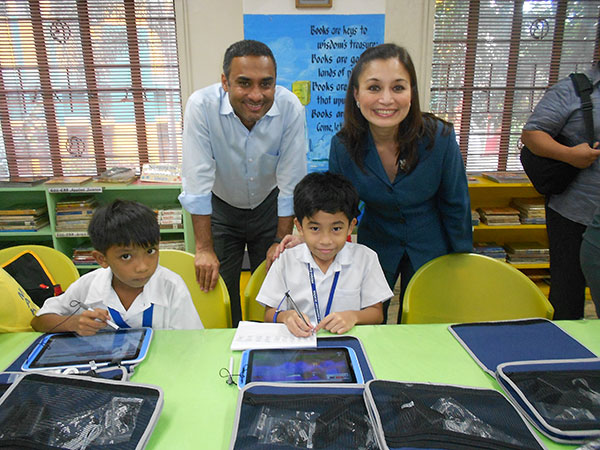 Intel Philippines announced that it has partnered with leading education technology solutions provider FELTA Multi-Media Inc. to enable an education transformation initiative in local and public schools through Intel Education Solutions (IES). Intel and FELTA is now able to engage more schools in tablet-assisted education with the recent acquisition of 750 tablets by the Department of Education in Makati. The Philippines is the first deployment of the 10″ Studybook Tablets in Asia since it's launch in September.
As the Philippines is projected to become one of the fastest-growing economies in ASEAN, education plays an even more important role in producing a high-quality workforce for future jobs. "We feel that this initiative is very timely, given the urgent call for engaging and interactive education in the country. We are optimistic that our investment in the Intel Education tablet will help equip these students -who make up the next generation of the Filipino workforce -for the increasingly digital future and workplace", said Dr. Dominico Idanan, Superintendent, Department of Education -City of Makati.
Uday Marty, INTEL Managing Director -Southeast Asia and Calum Chisolm, INTEL Managing Director – Philippines welcomed FELTA Multi-Media Inc. as Intel's Education Solution Provider .
For more information about the Studybook Tablet, please contact FELTA Multi-Media Inc. (tel) 912-1397 or email :felta@pldtdsl.net