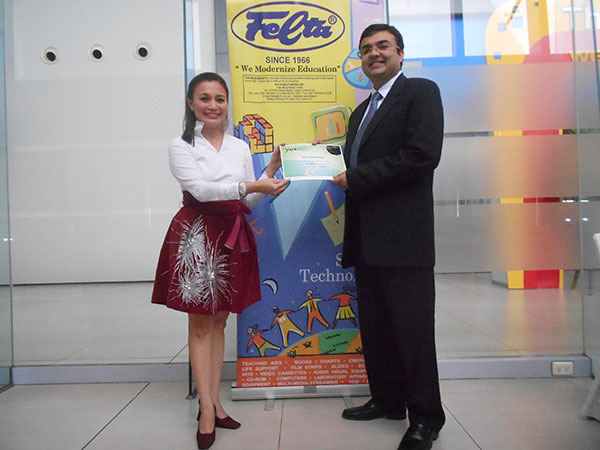 IL&FS Education and Technology Services Limited (IETS) has developed an Innovative Technology based solution for schools called the K-Class which encompasses an Integrated Community Computer. The K-Class combines the functionality of a computer with  a high luminosity large screen projection system delivering an exceptional multimedia experience in E-ducation. It contains over 6,000 E-content , DVD player, Interactive Board feature, Computer PC, TV network access, LCD projector and carrying case for portability.
FELTA & IL&FS Education signed the Contract during the 34th Manila International Bookfair, held at the SMX Convention Center.
For more information and Product demonstration, please call FELTA Multi-Media Inc.