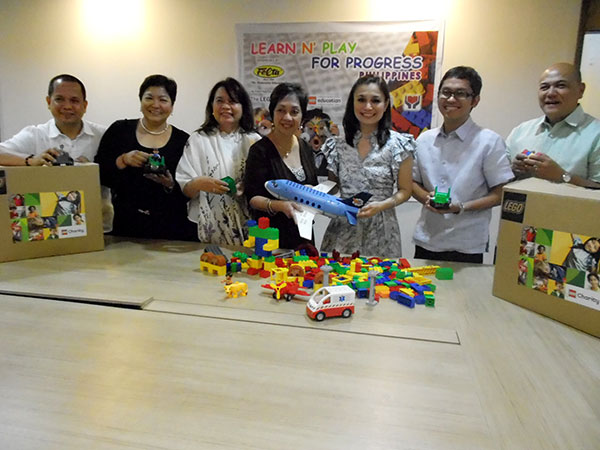 Millennium Challenge Corporation (MCC) was created by the United States government in 2004 as an innovative foreign aid agency that partners with poor countries, awarding them with multi-year agreements called "Compacts" or small-scale grants called "Threshold Programs" using American taxpayer's money. MCC has accepted a paradigm shift to participatory or people-centered development where the poorest stakeholders at the grassroots level identify theor own needs and wants.
FELTA has signed a Memorandum of Agreement (MOA) with Millennium Chalenge Corporation (MCC) to be the beneficiary of LEGO Charity Boxes through FELTA .The LEGO Charity boxes will be distributed by MCC to different Day Care Centers in provinces of the Philippines,initially in Region 5 (Bicol Region) and Region 8 (Eastern Visayas Region). FELTA will conduct Day Care Teacher Trainings in coordination with MCC , Department of Social Welfare and the Local Government units.
FELTA and MCC aims to improve the academic skills of pre-school children through the LEGO Charity Boxes . The partnership aims to achieve sustainable economic growth and poverty reduction in the Philippines.