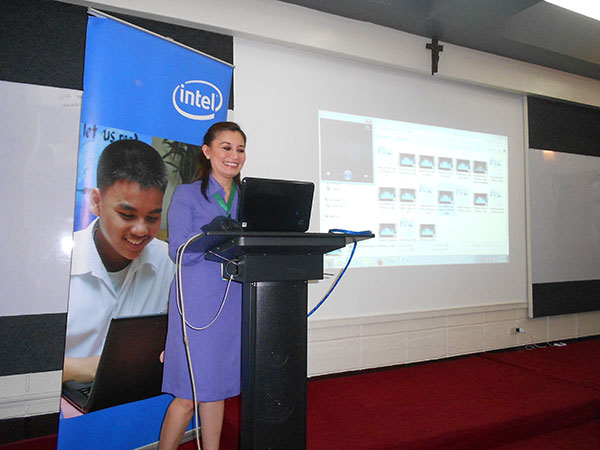 Over 200 educators from all over the Philippines participated in the ICT for Educators Conference 2013 held at University of St. La Salle, Bacolod City.
Speakers include Dr. Sabine Huber, INTEL – Global Education Team, Ramon Morales , INTEL – Director for Global Education, Former DepEd Secretary Fe Hidalgo, DepEd ASEC Reynaldo Laguda, Susan Atkins- AUSAID, Professor Abdul Kamar – Malaysia Universiti , and other Education Experts.
The ICT for Educators highlighted the New Culture of Learning, Case studies of School Technology best practices, Tech Demos and Networking sessions.
INTEL Teach conducted Teacher Training sessions for Classroom Management System, Project Based Approach and Digital Literacy while FELTA Multi-Media Inc. introduced the features of the 10″ Studybook Tablet including the Macro Lens microscope and Temperature Probe for Science Inquiry activities. FELTA Multi-Media Inc. has been appointed the Education Solution Provider of INTEL. The Philippines is the First in Asia to deploy the 10″ Studybook Tablets for schools.