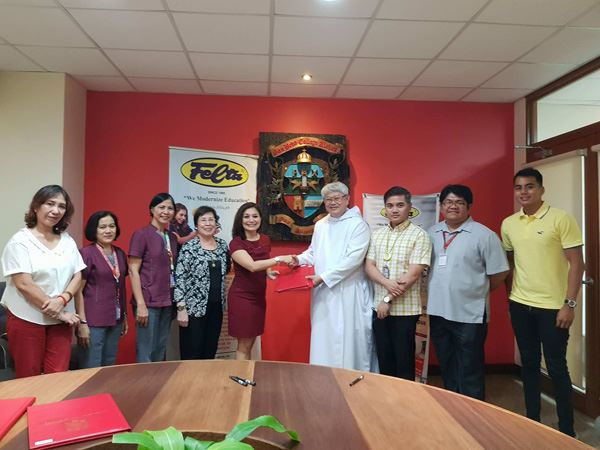 San Beda College of Alabang offers First Ladderized Robotics Program in the Philippines
FELTA Multi Media Inc. and San Beda College of Alabang signed the Philippine Robotics Academy Contract as Robotics service provider for Grade 1 to Grade 12 . SBCA has pioneered the ladderized Robotics program in the Philippines with inclusion of Robotics lessons and activities for early learners until pre University level. SBCA has the most number of World class Robotics Laboratories in the Philippines with five (5) from Lower Grade school until Senior High School. Soon to include College level.
PRA @SBCA main thrust of Robotics K-12 Curriculum is to prepare students for life-long learning and to equip them with necessary skills that will empower them in pursuing higher education. FELTA Multi-Media Inc. teaches SBCA students Artificial Intelligence, Mechatronics, Coding and Robotics to become technology adept personnel in industries upon graduation.
FELTA Curriculum is learners centered, performance based, constructivist, inquiry based and progressive that produces understanding of real life situations that yield to genuine learning experience. There has been an increasing number of schools joining the Philippine Robotics Academy program in the country.
San Beda College of Alabang is a Certified Center for Robotics Excellence!