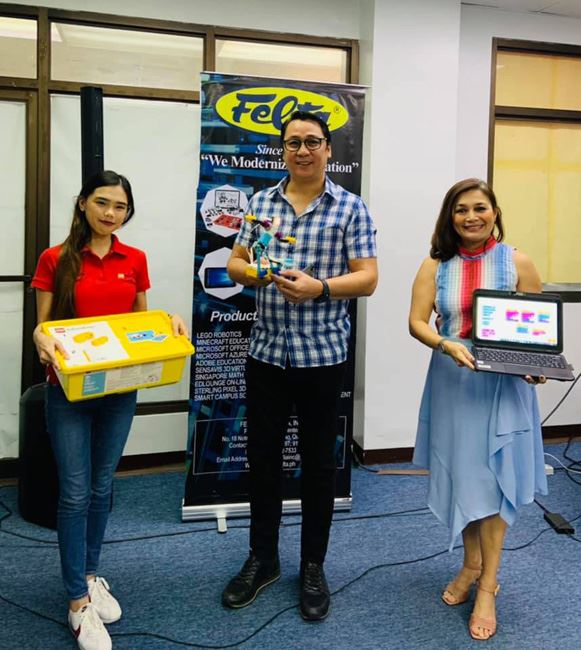 FELTA Multi-Media Inc. supported the Department of Information and Communication Technology (DICT) "Emerging Technology and Unboxing Program" through a virtual and in person presentation of the latest innovations in School Technology to USEC Ali Atienza, Undersecretary for Emerging Technologies.
Mylene Abiva, President/ CEO, FELTA Multi-Media and Rochelle Fajardo, Robotics Trainer presented the SPIKE PRIME Robot kit and the INTEL Turn Yoga device to USEC Ali Atienza for inclusion in the Tech4Ed program of DICT.
DICT is responsible for planning, development and promotion of the Philippines information and communication services and facilities. DICT gives immediate assistance to DepEd to access Tech4Ed facilities.