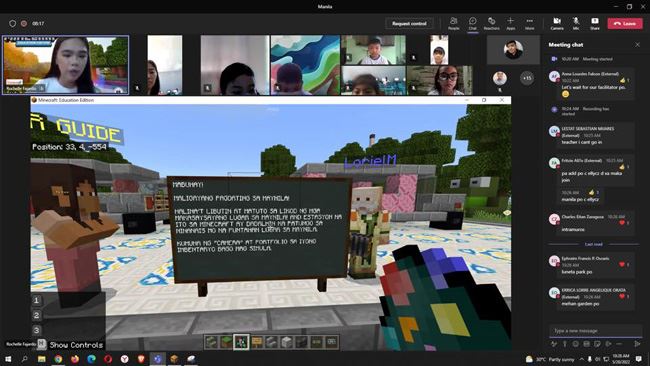 Minecraft Education Edition (M:EE) is a game-based learning platform that promotes creativity, collaboration and problem-solving in an immersive digital environment. M:EE engage students across subjects and bring abstract concepts to life. For Department of Education Philippines, M:EE brought DepEd learners to cultural and historical sites on a virtual platform to learn while in the safety of their homes due to the pandemic.
FELTA Multi-Media Inc. as Microsoft Global Training Partner in partnership with Department of Education and Microsoft Philippines
conducted the MEE: DepEd E-Field Trip EXPLORE Batch 2.
DepEd students were able to virtually visit and enjoy MANILA and BULACAN through Minecraft worlds.