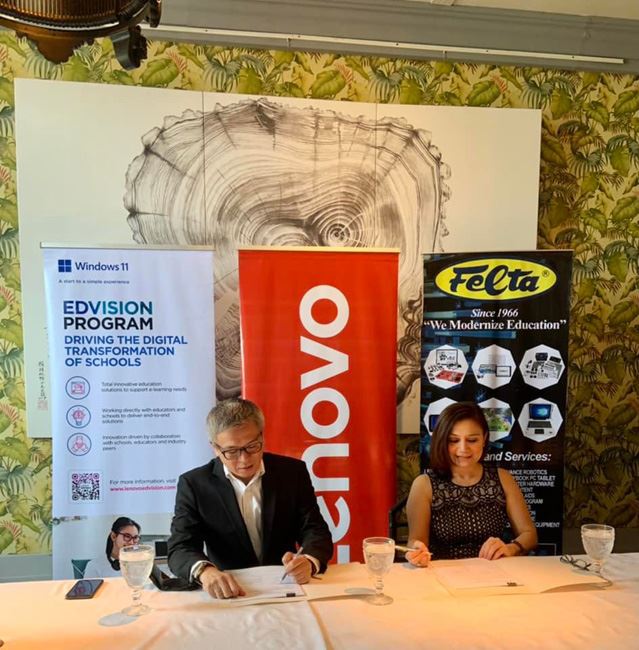 As digital transformation accelerates, schools need to equip the next generation of learners with the critical skills and technologies so that they can achieve more and succeed.
Lenovo EdVision brings smarter end-to-end technology to power the new era of learning beyond the physical classrooms and help educators unlock the full potential of every student. This partnership between Lenovo and FELTA provides teachers and students with smarter, more powerful tools to learn, collaborate, and create in a secure and trusted environment.
FELTA President/ CEO
Mylene Abiva
and LENOVO Philippines President
Mike Ngan
signed the Contract witnessed by FELTA Brand Activation Officer Jed Sazon and LENOVO Education Transformation Lead Sharon Maraguinot .
As classrooms go hybrid, educators need to use innovative technology to help students discover the joy of learning even beyond classroom walls. Lenovo EdVision Program empowers teachers with solutions to transform classrooms into smart classrooms.