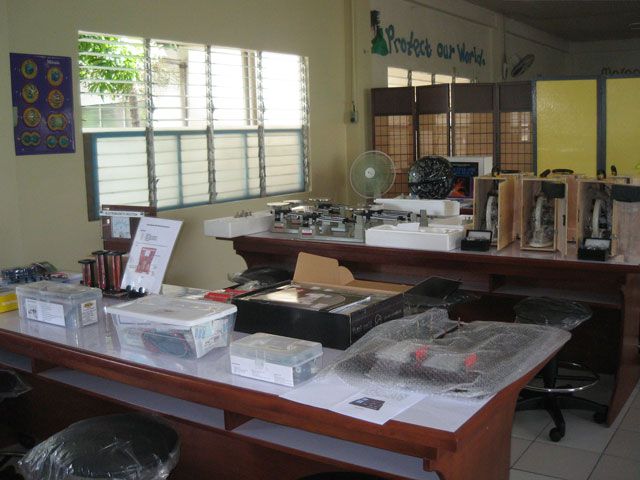 The Science Discovery Laboratory was recently launched  at the  SPED High School, Iloilo City … the FIRST in the Philippines.
The project aims to convert regular classrooms in public schools into SCIENCE DEMO LABS for Earth Science, Biology, Chemistry ,Physics and LEGO Robotics to provide an opportunity for students to conduct hands-on experiments  for pstudents to be globally competitive in the field of Science and Technology. Mayor Jed Patrick Mabilog (Mayor of Iloilo City)  and Dr. Erlinda Gencaya (Schools Division Superintendent- Iloilo City) were the Guest of Honor during the launch/ Blessing last May 20,2011. Dr. Julie Cavo Buen provided  the Teacher training on Techniques in Teaching Science/ Science activities for the Science Equipment  to the SPED Science teachers.
FELTA Multi-Media Inc. conceptualized and implemented the Science Discovery Lab project which included the fabrication of laboratory furnitures, storage facility, AV Equipment, IT Equipment, Robotics kit and laboratory supplies.FELTA aims to convert additional public school classrooms in Iloilo City with the financial support from the office of Mayor Jed Patrick Mabilog and spearheaded by Dr. Erlinda Gencaya.
For more details, please call Bonna Argonia, FELTA Multi-Media Inc., telephone 911-1978 or email: felta@pldtdsl.net or visit www.felta.ph for more information.