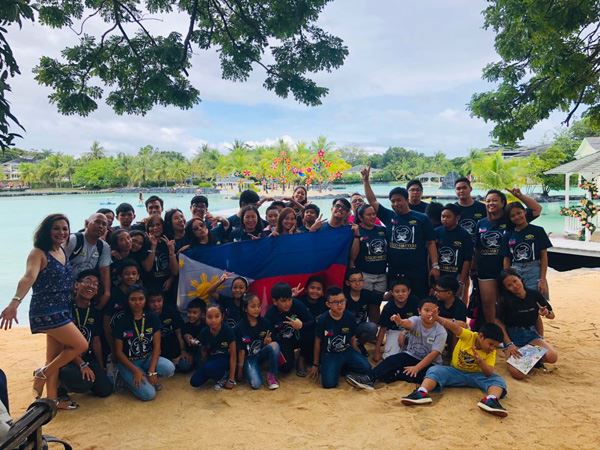 FELTA Multi -Media Inc sponsored the annual Philippine Robotics NATIONAL Team (Visayas) VICTORY PARTY at the world class 5 star Plantation Bay Resort & Spa to celebrate the SILVER Award won by Dr. Yanga's Colleges Inc. Open/ Creative Category Elementary Level during the World Robot Olympiad Finals 2018 held in Chiang Mai, Thailand last November 15-19, 2018.
The Philippine Robotics Program has increased participants from the Visayas region in the past few years . More schools both private and public have seen the good learning opportunity of Science, Technology, Engineering & Mathematics (STEM) through Robotics . The number of teams from the Visayas which won in the Philippine Robotics Olympiad has shown the successful integration in their curriculum and support by Department of Education and the Local government.
Dr. Juliet Jeruta , Department of Education – Region 7 Regional Director and Dr. Marilyn Andales , Department of Education -Schools Division Superintendent , City of Lapu Lapu was present during the Victory party. The Certificate of Appreciation from the World Robot Olympiad Advisory Committee for CITY OF LAPU LAPU was presented to Dr. Jeruta and Dr. Andales .The Victory Party included  WRO Thailand post meeting, Themed Buffet Lunch , Swimming and Recreation activities at Plantation Bay.
FELTA emphasize the strong and successful partnership with educators and all stakeholders in the Visayas !