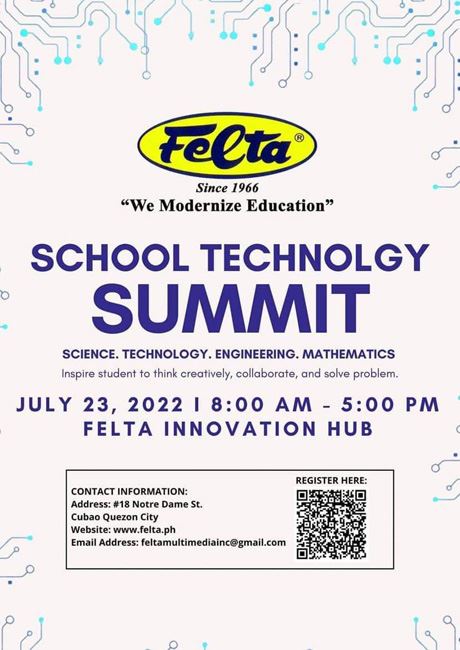 School administrators, Robotics coaches and students participated in the 3rd Future School Technology Summit held at FELTA Innovation Hub for a conference on AI and Robotics for Education.
Jed Abiva Sazon presented LEGO Robotics, Robot Arm, Augmented Reality Physics and 3D Science. John Paul Obina and Almond Rose Obedoza led the Artificial Intelligence, LEGO Robotics. Coding through Minecraft Education Edition was led by Rochelle Fajardo and Sofia Celyn Aban. LEGO Education SPIKE Prime Focus on Competition by Annalyn and Lance Aban.
FELTA continues to be the trailblazer in Artificial Intelligence and LEGO Robotics in the Philippines.