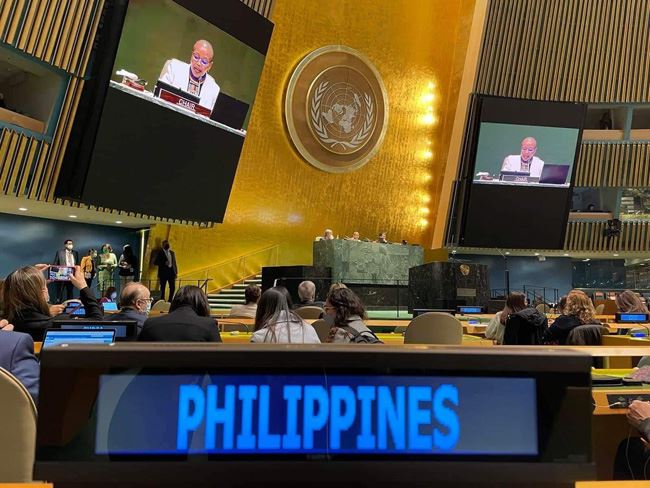 The United Nations Commission on the Status of Women (CSW) is the principal global policy-making body dedicated exclusively to gender equality and advancement of women. Established on 21 June 1946, the CSW is instrumental in the promotion of women's rights and shaping policies on gender equality and women empowerment.
Mylene Abiva, Chairwoman, Women's Business Council Philippines (WomenbizPH) and President/ CEO, FELTA Multi-Media Inc. was a speaker on Gender Stereotypes and their Impact on Women Entrepreneurship and Economic Empowerment. The Cherie Blair Foundation for Women, together with the Permanent Mission of Rwanda , Sweden and Philippines to the United Nations organized the high-level side event to mark the 66th session of the Commission on the Status of Women .
March is the International Women's Month celebrated to highlight the achievements and contributions of women and girls in different spheres and about women's empowerment and gender parity. This year's theme is "Gender Equality Today for a Sustainable Tomorrow".