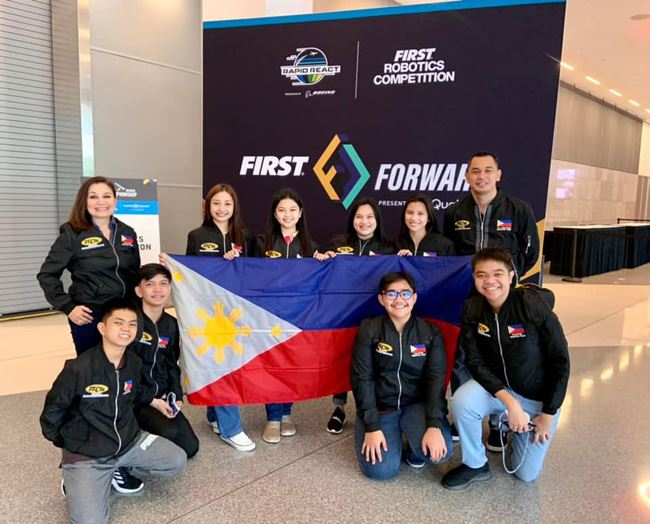 After 2 years, FLL World Championship 2022 held in Houston, Texas, USA once again welcomed over 30,000 + students, coaches, school administrators, volunteers, supporters and Judges for a Face to Face international robotics event held last April 20-23, 2022 at the George Brown Convention Center, Houston, Texas.
Great performance by the Philippine National Robotics Team represented by DYCI Blue Ocean! Ranked top 22 out of 108 Teams in Robot Game . The theme for this year is CARGO CONNECT. FELTA President/ CEO Mylene Abiva and DYCI President Dr. Michael Yanga were among the delegates of the Philippine Robotics National Team.
FLL judges were amazed by their Project presentation and gracious professionalism. Spain won the Champion's Award.
Thank you DYCI President
Kel Yanga
for your presence, Coach
BerylPrime PietCruz
for your technical guidance and instilling a culture of excellence and faith .
We will return stronger next year !