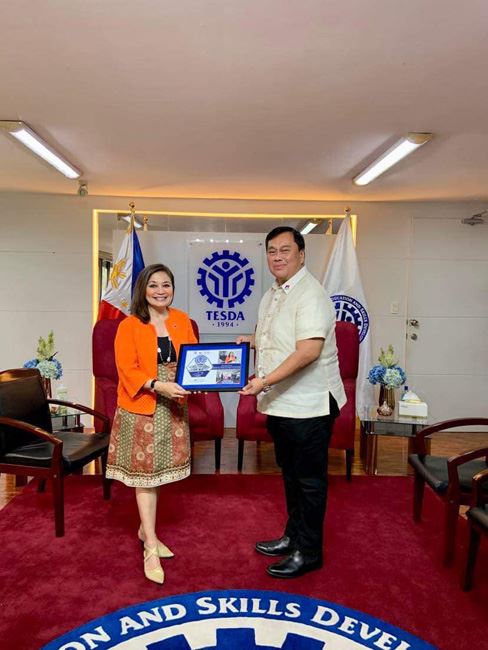 FELTA President/CEO Mylene Abiva received a Plaque from Technical Education and Skills Development Authority (TESDA) Secretary Suharto Mangudadatu last October 25,2023 at TESDA Central Office.
FELTA Techvoc Academy is the representative for the Philippines in MOBILE ROBOTICS for WorldSkills 2024 Lyon,
 France.
STUDICA Robotics (Canada) conducted a Technical virtual session with FELTA Techvoc Academy Experts and Competitors last October 27. The Philippine Robotics team (FELTA Techvoc Academy) will undergo Technical Training in Seoul, Korea from November 6-18,2023.
Future Workforce Preparation:
By teaching autonomous mobile robotics, schools can equip students with the skills and knowledge required for emerging fields in robotics, automation, and artificial intelligence (AI). These technologies are transforming industries and will continue to shape the future of the economy. By nurturing a robotics-literate workforce, schools contribute to filling the skills gap and ensuring a pipeline of talent for high-demand STEM careers.
Teaching mobile robotics in schools benefits the economy by preparing students for the future workforce, enhancing economic competitiveness, promoting entrepreneurship and innovation, fostering industry collaborations, supporting economic diversification, creating new job opportunities, and contributing to technological advancement and research.
By equipping students with robotics skills, schools play a pivotal role in shaping a robust and prosperous economy.