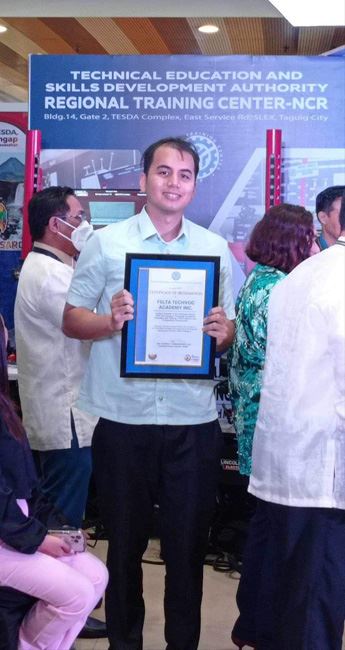 The Technical Education and Skills Development Authority (TESDA) was established through the enactment of Republic Act No. 7796 otherwise known as the "Technical Education and Skills Development Act of 1994", which was signed into law by President Fidel V. Ramos on August 25, 1994.
This Act aims to encourage the full participation of and mobilize the industry, labor, local government units and technical-vocational institutions in the skills development of the country's human resources.
Hence, a major thrust of TESDA is the formulation of a comprehensive development plan for middle-level manpower based on the National Technical Education and Skills Development Plan. This plan shall provide for a reformed industry-based training program that includes apprenticeship, dual training system and other similar schemes.
Felta MultiMedia
. FELTA Techvoc Academy received a Certificate of Recognition for early adoption of XR Technology Platform using EON Reality (USA).
IT Lead represented FELTA.
TESDA sa Bagong Pilipinas!